{ let productFormContainer = $el.getBoundingClientRect().top + $el.clientHeight if(productFormContainer < 0) { $refs.stickyContainer.classList.add('active'); } else { $refs.stickyContainer.classList.remove('active') } })()">
Liquid Citrus Food, 800ml
Effective & sustainable

Environmentally-friendly packaging
Free shipping over £39

Built with love
Frequently bought together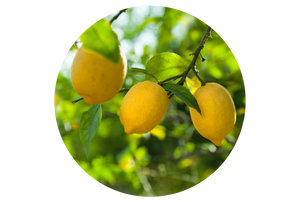 How does our lemon tree feed support strong plants with aromatic fruit?
In order for citrus plants, olive trees, and other Mediterranean plants to thrive, it is important to provide them with all essential nutrients. Plantura Liquid Citrus Food therefore contains nitrogen for healthy plant growth and potassium which promotes fruit formation. Our fertiliser also contains iron to prevent chlorosis (leaves turning yellow) - which is the most common deficiency symptom in citrus plants.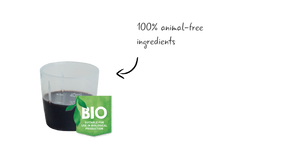 For a Mediterranean paradise: what is Plantura Liquid Citrus Food made of?
Our liquid citrus fertiliser is made of 100% animal-free ingredients and is therefore vegan. Plantura Liquid Citrus Food is composed of vinasse, plant-derived protein hydrolysate, chelated iron and manganese, sodium borate as well as sodium molybdate. On top of that, it contains living microorganisms that promote strong root growth. All raw materials are suitable for use in biological production (EC No. 889/2008).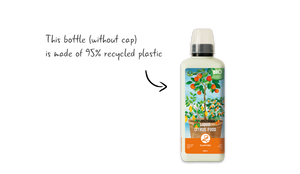 For the environment: what makes our liquid fertiliser so sustainable?
With our liquid citrus feed you are buying not only a highly effective fertiliser for your citrus and Mediterranean plants, but also a sustainable alternative to conventional liquid fertilisers. Plantura Liquid Citrus Food is produced in a resource-conserving manner and comes in a sustainable packaging - the 800ml fertiliser bottle (excluding the cap) consists of 95% recycled plastic (HDPE).
Why Plantura
We are a growing company based in Munich committed to bringing you effective and sustainable products. We stand for:
Customer centricity

High-quality products

Transparent sustainability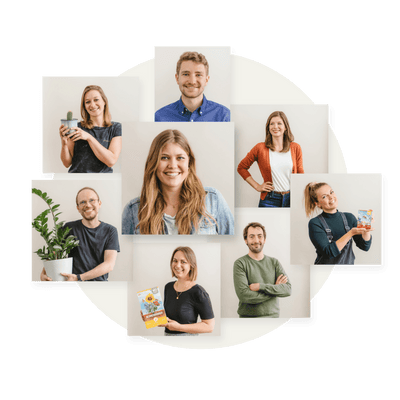 Frequently asked questions
Shake the fertiliser bottle well before opening it. Then, add 15 to 25ml of the fertiliser to 5 litres of water. You can measure the correct amount of liquid citrus feed easily with the cap of the bottle. For smaller watering cans add 3 to 5ml to 1 litre of water. Then water the plants with the fertiliser mixture, allowing the nutrients to reach the plant roots quickly.
Yes, of course you can eat the fruits after applying fertiliser to the plants. As our Liquid Citrus Food is applied with the plants' water, the leaves and fruits do not come in contact with the fertiliser. Therefore, you do not need to wait before eating the fruits.
Yes, Plantura Liquid Citrus Food is pet-friendly. Your pets can go right back to roaming in the garden or the house after fertilisation. Nevertheless, make sure to store the fertiliser out of reach of pets and children.
Store it in a cool, dry and frost-free place and in its original packaging. Keep the fertiliser away from food and out of reach of children and pets. If stored properly, our liquid citrus fertiliser will keep for several years.
100%
would recommend this product
Total 5 star reviews: 7
Total 4 star reviews: 1
Total 3 star reviews: 0
Total 2 star reviews: 0
Total 1 star reviews: 0
Great product

As above and prompt delivery.

Olive and fig revitalised!

Had to pass by with a review as this product has been incredible! Almost lost our adolescent olive post winter, cut it back, fed it with this product weekly and it is covered in new foliage. Progress was seen within 2-3 weeks. Just wonderful. Also put it on our potted fig, which went from 1 to lots and lots of figs. A wonder product.

Happy plants

I was in despair my five lemon trees were looking very sad. I had over wintered then in my greenhouse. I went on line to find a good citrus feed . After many searches I found Plantura not only did it meet all of my trees needs it met my ethical one too. My trees now look happy lots of lovely waxy leaves and flowers to I'm delighted with the results and will certainly be back for more. Very speedy delivery, well packed and a fair price.

Easy to use

Very good easier to use than other liquid plant foods I have used in the past

Perfect

Easy to pour and dissolve in water. Happy that I have this for the colder months ahead
Reviews Loaded
Reviews Added