{ let productFormContainer = $el.getBoundingClientRect().top + $el.clientHeight if(productFormContainer < 0) { $refs.stickyContainer.classList.add('active'); } else { $refs.stickyContainer.classList.remove('active') } })()">
Liquid Tomato Food, 800ml
Effective & sustainable

Environmentally-friendly packaging
Free shipping over £39

Built with love
Frequently bought together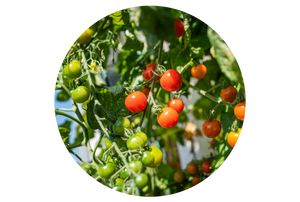 How does our vegetable fertiliser support an abundant and aromatic harvest?
Plantura Liquid Tomato Food is perfectly adapted to the nutrient demands of vegetable plants. It has a higher proportion of potassium, which is essential for vegetables. It supports the plants' fruit formation and thus ensures a rich (and tasty) harvest. On top of that, our liquid tomato fertiliser contains microorganisms that promote strong root growth.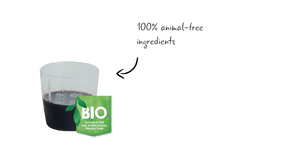 For delicious vegetables: what is Plantura Liquid Tomato Food made of?
Our liquid vegetable fertiliser is made of vinasse, plant-derived protein hydrolysate as well as living microorganisms that support the plants' root development. It is also free of animal products and therefore 100% animal-free/vegan. Plantura Liquid Tomato Food contains only raw materials that are suitable for use in biological production (EC No. 889/2008).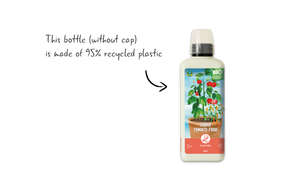 For our environment: what makes our liquid tomato feed so sustainable?
With our Liquid Tomato Food you are not only buying a highly effective fertiliser for tomatoes and other vegetables, but you are also choosing a sustainable alternative to conventional liquid fertilisers. Our liquid vegetable fertiliser is produced in a resource-saving way and comes in a bottle (except the cap) that is made of 95% recycled plastic (HDPE).
Why Plantura
We are a growing company based in Munich committed to bringing you effective and sustainable products. We stand for:
Customer centricity

High-quality products

Transparent sustainability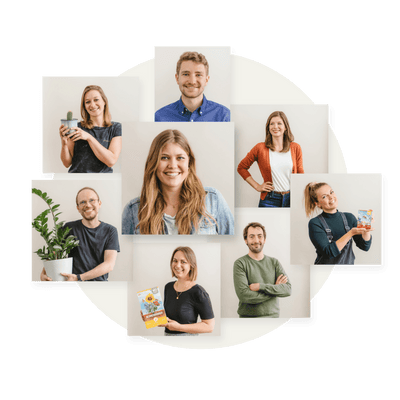 Frequently asked questions
Shake the fertiliser bottle well before use. Add about 15 to 25ml to 5l of water, using the cap of the bottle. For smaller watering cans, add 3 to 5ml to 1l of water. When you water the plants with the fertiliser mixture, the nutrients are flushed directly to the plants' roots and can be absorbed quickly.
Yes, our liquid tomato and vegetable fertiliser is pet-friendly. After application, your four-legged friends can go right back to roaming around your balcony or garden. Nevertheless, you should store the fertiliser out of reach of pets and children.
It is best to store our tomato fertiliser in a cool, dry and frost-free place in its original packaging. Make sure to choose a location that is out of reach of children and pets. Opened bottles should be closed well. The fertiliser can be kept for several years, if stored properly.
Our liquid tomato feed is the perfect choice for all vegetable plants with a high potassium demand - from tomatoes and courgettes to cucumbers, potatoes and more. You can also use this liquid fertiliser (or our granular Plantura Tomato Food) on fruit trees and berry bushes.
100%
would recommend this product
Total 5 star reviews: 1
Total 4 star reviews: 0
Total 3 star reviews: 0
Total 2 star reviews: 0
Total 1 star reviews: 0
Effective and sustainable

My tomatoes and cucumbers love this plant food. I purchased it because it's organic and I love the results so far. I am a relatively new gardener, so was very happy about the clear instructions. Would recommend!
Reviews Loaded
Reviews Added