{ let productFormContainer = $el.getBoundingClientRect().top + $el.clientHeight if(productFormContainer < 0) { $refs.stickyContainer.classList.add('active'); } else { $refs.stickyContainer.classList.remove('active') } })()">
Effective & sustainable

Environmentally-friendly packaging
Free shipping over £39

Built with love
Frequently bought together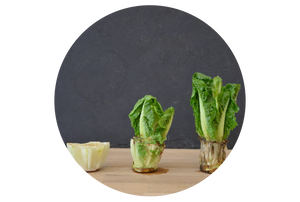 What is regrowing?
The term "regrowing" refers to the principle of giving your leftover fruits or vegetables a new life by letting them sprout again instead of throwing them away. A surprisingly large number of fruits and vegetables can be regrown. In this book, you will find step-by-step instructions for regrowing more than 20 different types of fruits and vegetables - from ginger and basil to mangoes and more!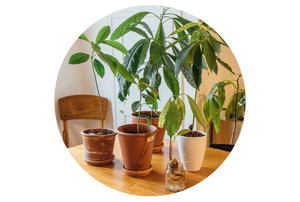 Why is regrowing sustainable?
Regrowing is also great from a sustainability point of view: you can avoid kitchen waste and save yourself a trip or two to the produce section. Regrowing spring onions, for example, is extremely easy. What is more, you hardly need any materials to get going: a glass of water on the windowsill is usually all it takes for lettuce, leek, and the like to sprout again.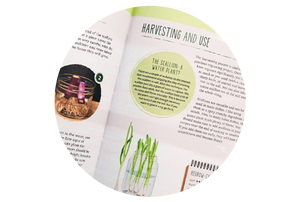 Lovingly designed and easy to understand
Beautifully designed, instructional illustrations - Thanks to the straightforward step-by-step instructions,"Regrow Your Veggies" makes regrowing a piece of cake and great fun for everyone. For children especially, observing how vegetable scraps suddenly come back to life can be a very special experience.
Why Plantura
We are a growing company based in Munich committed to bringing you effective and sustainable products. We stand for:
Customer centricity

High-quality products

Transparent sustainability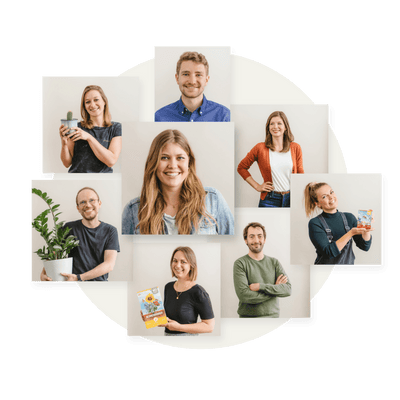 100%
would recommend this product
Total 5 star reviews: 7
Total 4 star reviews: 0
Total 3 star reviews: 0
Total 2 star reviews: 0
Total 1 star reviews: 0
Lovely book

This was bought for my grandson who is very interested in growing veggies. I thought this book would help encourage him to think out of the usual box. I did have a quick look through the book and was amazed at the information supplied and the pictures and how relatively easy it seems to be able to grow your own from a straightforward cutting. This book is lovely , very informative and my grandson has started to read it. Thank you so much .

Bought as a gift

It was bought as a gift so I didn't look to much at it for fear of cracking the spine and making it look used, but what little I did see of it, it looked really useful and interesting and I sincerely hope that the recipient will feel the same

Gift

Its a gift for my son who is very keen on growing his own plants etc so I think he will love its content.

Nicely presented

Lovely book and very user friendly
Reviews Loaded
Reviews Added