{ let productFormContainer = $el.getBoundingClientRect().top + $el.clientHeight if(productFormContainer < 0) { $refs.stickyContainer.classList.add('active'); } else { $refs.stickyContainer.classList.remove('active') } })()">
Lawn Overseeding Mix,1kg, 50m2
Effective & sustainable

Environmentally-friendly packaging
Free shipping over £39

Built with love
Frequently bought together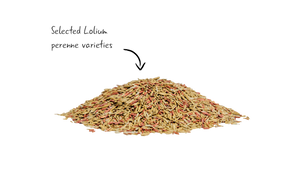 What is in our Plantura Lawn Overseeding Mix?
Our Plantura Lawn Overseeding Mix combines high-quality, RSM (German standard) certified lawn grasses. It contains selected Lolium perenne varieties for fast germination and a particularly high regenerative ability. This way, our reseeding mixture can create a strong, lush and green lawn in no time - and weeds and moss don't stand a chance.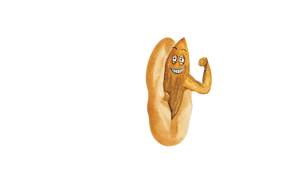 Why do our lawn reseeding seeds germinate so fast?
In addition to the right types of grass, our Lawn Overseeding Mix also has another great advantage: the seeds contained in our reseeding mixture have a special coating for excellent germination rates and easy application. The coating also provides a reserve of water that protects the seeds from drying out after they have sprouted.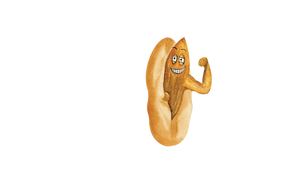 For a dense and lush green lawn: how to overseed a lawn
Before reseeding, mow the grass as short as possible. It is best to distribute lawn seed with a spreader, but you can also sow the seeds by hand. Apply the seeds in a criss-cross pattern, by sowing half of the seed, about 10g/m2, from left to right and the other half from top to bottom. After overseeding your lawn, it is important to water it thoroughly every day for at least 4 weeks!
Why Plantura
We are a growing company based in Munich committed to bringing you effective and sustainable products. We stand for:
Customer centricity

High-quality products

Transparent sustainability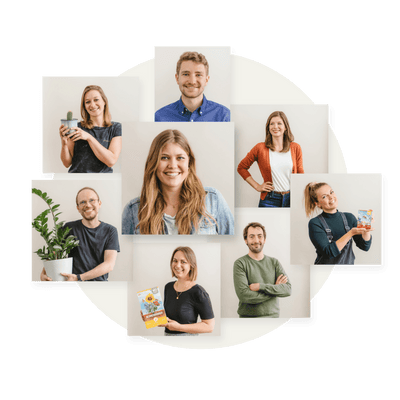 Frequently asked questions
First, mow the grass as short as possible. Scarifying your lawn will help aerate the ground so that the grass seeds quickly take root. Rake weeds, moss, dead grass and stones off your lawn. It is also helpful to apply some lawn fertiliser to both strengthen the existing lawn and provide optimum nutrition for the grass seeds.
Plantura Lawn Overseeding Mix offers a clear advantage over conventional lawn seed: it contains coated seeds for faster germination. An existing lawn can no longer offer ideal growing conditions for the grass, so conventional seeds without coating might not sprout. Our special coating, however, ensures that the seedlings are well supplied with nutrients and protects them from drying out.
Our reseeding mixture exclusively contains high-quality, RSM (German standard) certified Lolium perenne varieties for fast germination and a high regenerative ability (for example: 'CSI New Orleans', 'Corsica', 'Elegana', 'Fancy'). You can find the exact composition of our seed mix on the bottom of the packaging.
Yes, our lawn overseeding seeds are pet-friendly. However, you should keep your pets from the lawn straight after sowing. A freshly sown lawn is still sensitive and should be treated with care. This also applies to children playing or gardening activities. Furthermore, make sure to store lawn seeds out of reach of pets and children.
100%
would recommend this product
Total 5 star reviews: 1
Total 4 star reviews: 0
Total 3 star reviews: 0
Total 2 star reviews: 0
Total 1 star reviews: 0
Perfect

Exactly what I needed for the front lawn, I'm pretty amazed by how well this works
Reviews Loaded
Reviews Added