{ let productFormContainer = $el.getBoundingClientRect().top + $el.clientHeight if(productFormContainer < 0) { $refs.stickyContainer.classList.add('active'); } else { $refs.stickyContainer.classList.remove('active') } })()">
Organic Ericaceous Compost, 40L
Effective & sustainable

Environmentally-friendly packaging
Free shipping over £39

Built with love
Frequently bought together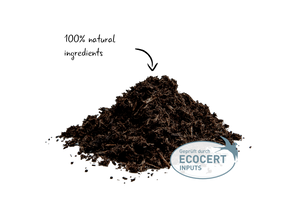 What is Plantura Ericaceous Compost made of?
Our ericaceous soil is peat-reduced and consists of 100% natural raw materials. As a result, it saves up to 50% CO2 during production when compared to conventional ericaceous composts. Our ECOCERT-certified animal-free and organic compost contains peat, xylit, coconut and wood fibres, high-quality compost, lime, magnesium fertiliser and another mostly organic fertiliser. This acidic compost also contains valuable minerals for a healthy soil life.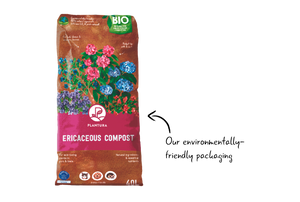 What is the packaging made of?
Our compost comes in Blue Angel (German eco-label) certified packaging that is made of 80% environmentally-friendly recycled plastic known as recyclate. At Plantura, we believe that plastic is an extremely valuable raw material that should be recycled whenever possible. We therefore ask that you put the empty bags in your recycling bin or take them to your local plastic recycling centre or collection facility.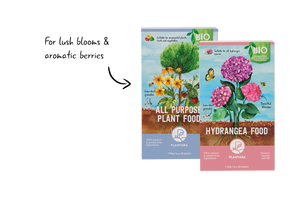 When do I need to apply fertiliser?
Plantura Ericaceous Compost comes
pre-fertilised
. Apply some fertiliser
after about 2 months
to ensure your plants continue to receive all the nutrients they need to grow well and produce lush blooms and aromatic fruits. We recommend using either our animal-free
Plantura All Purpose Plant Food
or our
Plantura Hydrangea Food
, which is specially formulated to meet the nutrient requirements of hydrangeas.
Why Plantura
We are a growing company based in Munich committed to bringing you effective and sustainable products. We stand for:
Customer centricity

High-quality products

Transparent sustainability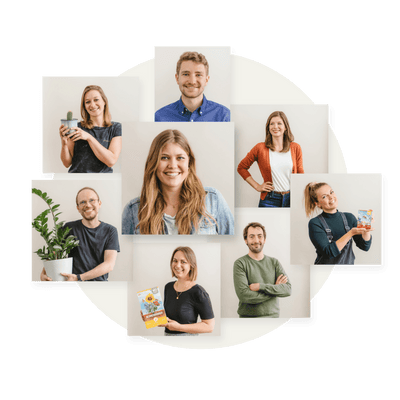 Frequently asked questions
Our ericaceous potting soil contains 15% black peat and 15% xylit/white peat. The peat content ensures that the soil's low pH level remains stable.
Yes! Our organic ericaceous compost is also ideal for blue hydrangeas. It should be noted, however, that the blue colour is caused by mineral fertilisers containing aluminium sulphate rather than the soil. However, because aluminium sulphate is a chemical that is not permitted in organic farming, none of our products contain it.
Plantura Ericaceous Compost has been specifically developed for acid-loving plants and hence has a low pH of 4.6 to 5.4.
Yes, our acidic compost is made of natural ingredients and is pet-friendly.
For the sake of the environment, our ericaceous soil is peat-reduced. As a result, you will need to water your plants a little more frequently, but with less water. Overall, you end up using the same amount of water as you would have had if you had used a non-peat-reduced compost. Water whenever the top layer of soil feels dry.
As our organic ericaceous compost is peat-reduced, it saves up to 50% CO2 during production when compared to conventional composts.
100%
would recommend this product
Total 5 star reviews: 2
Total 4 star reviews: 0
Total 3 star reviews: 0
Total 2 star reviews: 0
Total 1 star reviews: 0
Excellent

Product arrived promptly and in good condition. Very happy customer.

Great

Great delivery round to my back garden. A bit soon to comment on effect on plants but have no doubts about it.
Reviews Loaded
Reviews Added