{ let productFormContainer = $el.getBoundingClientRect().top + $el.clientHeight if(productFormContainer < 0) { $refs.stickyContainer.classList.add('active'); } else { $refs.stickyContainer.classList.remove('active') } })()">
Clothes Moth Traps 6-pack
Incl. VAT; free
shipping
on orders over £39
Effective & sustainable

Environmentally-friendly packaging
Free shipping over £39

Built with love
Frequently bought together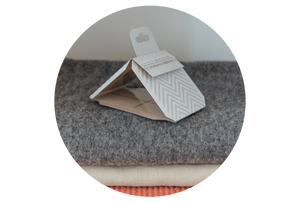 How do our Plantura Clothes Moth Traps work for a moth-free wardrobe?
Our moth traps contain
pheromones
that
attract male clothes moths
. The moths then
get stuck to the trap's sticky surface
. Our moth traps are great for detecting new infestations
early on
as well as for
monitoring
existing infestations. Caution: As the female moths can still lay their eggs, clothes moth pheromone traps are only for monitoring purposes and are not recommended as a control method. Our
Plantura Mini-Wasps against clothes moths
, on the other hand, are ideal as a natural and reliable control method against clothes moths.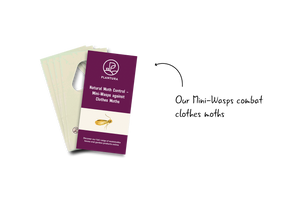 How do I get rid of a clothes moth infestation?
While our clothes moth traps are ideal for detecting a new or recurring clothes moth infestation early on, they are not intended to be used as a control method. Clothes moth pheromone traps attract and catch the male clothes moths, but the females can continue to lay eggs. To get rid of clothes moths, we recommend using our
Plantura Mini-Wasps against clothes moths
- for a reliable and chemical-free control method against those pesky clothes moths.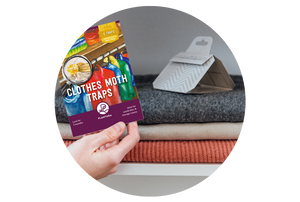 Where is the best place to set up clothes moth traps?
Place the traps in a dark, draught-free area away from windows, doors, and lamps. We recommend placing one trap in each wardrobe compartment that contains animal fibres (such as wool). For affected furniture or large textiles, use one trap per room (max. 30 m2). When using our clothes moth traps in combination with ichneumon wasps, be sure to keep 1.5 m between the traps and the wasp cards. While the wasps are not attracted to the traps, they may accidentally land on them and get stuck.
Why Plantura
We are a growing company based in Munich committed to bringing you effective and sustainable products. We stand for:
Customer centricity

High-quality products

Transparent sustainability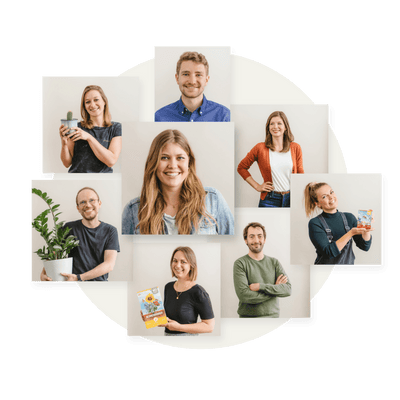 Frequently asked questions
Once activated, our Clothes Moth Traps are effective for 3 months. However, in the case of a heavy infestation, we recommend replacing the traps before the 3 month mark (and regularly from then on) to ensure that the male clothes moths continue to stick to the traps.
In the event of a clothes moth infestation, there are a few other precautions you should take besides using clothes moth pheromones traps and ichneumon wasps. We recommend thoroughly wiping down all cupboards and drawers, washing all infested clothing, and placing any delicate textiles that cannot be washed in the freezer for 7 days. This ensures that you will not have to deal with another infestation in the near future.
When you purchase our Clothes Moth Traps, we send them directly to your letterbox together with detailed instructions. We use a discreet envelope which not only saves on packaging, but also ensures the traps reach you quickly. Even if you purchase additional Plantura products as part of a larger order, we will send the traps in a separate envelope. This way, it fits perfectly in your letterbox and will arrive sooner. Please note that we cannot send our clothes moth traps to parcel lockers.
100%
would recommend this product
Total 5 star reviews: 7
Total 4 star reviews: 0
Total 3 star reviews: 0
Total 2 star reviews: 0
Total 1 star reviews: 0
Phillippa P.

Verified Buyer

Getting on top of the moths.

We have been using these moth traps for 3 years now and they have been very effective in keeping control of our moth infestation and also allowing us to monitor how many moths are around. Glad to say that there are only a few now. Thanks

helped sort problem

Does what it is supposed to do

Moth trap

Very easy to assemble and mark with the date so you know when to replace. Mine has certainly caught a lot of moths!

kathryn w.

Verified Buyer

Clothes moth traps

Very good and speedy delivery

Good quality

Haven't at yet used them but will do soon
Reviews Loaded
Reviews Added