new
new
new
new
{ let productFormContainer = $el.getBoundingClientRect().top + $el.clientHeight if(productFormContainer < 0) { $refs.stickyContainer.classList.add('active'); } else { $refs.stickyContainer.classList.remove('active') } })()">
Mini-Wasps against Pantry Moths - Natural Moth Control
Effective & sustainable

Environmentally-friendly packaging
Free shipping over £39

Built with love
Frequently bought together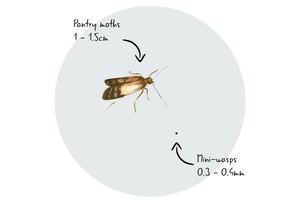 What exactly are parasitic wasps?
Ichneumon wasps, also known as trichogramma wasps, are tiny parasitic wasps that are practically invisible to the naked eye. These moth wasps can neither sting nor fly and are not related to normal wasps. Ichneumon wasps are the natural enemies of many species of moths. They parasitise the moth eggs and thereby prevent any new moths from hatching.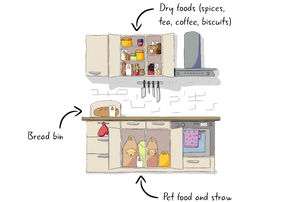 Where should I place the parasitic wasp cards?
Place the moth wasp cards in any infested food storage areas, such as cupboards, drawers and anywhere else you discover moths in food. It is important to also place a card anywhere you store bird or pet food. One card is enough to cover an area of around 1m2. Note: Our mini-wasp cards are odourless and safe for people and pets alike.
What else should I keep in mind when combatting pantry moths?
When combatting pantry moths, it is important to dispose of any infested or possibly infested food. Dried flowers and chocolate containing nuts are also often infested by pantry moths. Thoroughly wipe down your kitchen cupboards and store dried goods in airtight containers. When using ichneumon wasps, avoid using chemical control sprays as these also kill the beneficial insects! Also avoid using home remedies against moths, such as lavender, cedar wood or patchouli, as these can impair the wasps' ability to combat the moths.
Why Plantura
We are a growing company based in Munich committed to bringing you effective and sustainable products. We stand for:
Customer centricity

High-quality products

Transparent sustainability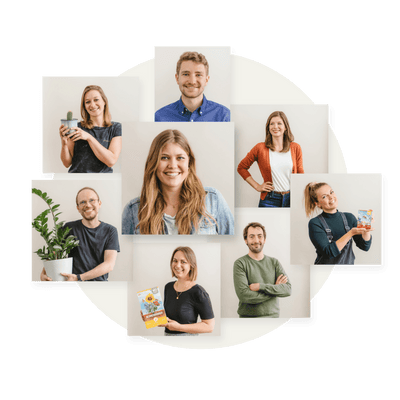 Frequently asked questions
Orders placed by 10 p.m. on a Sunday will be shipped that Tuesday. All orders that we receive after then will be shipped the following week. Note: As parasitic wasps are live products, any orders that have already been dispatched cannot be refunded.
Our ichneumon cards contain approximately 2000 ichneumon wasps, each in various stages of development. By the time you receive your delivery, the first ichneumon wasps will have just started hatching. Once the next delivery arrives in a fortnight, all the ichneumon wasps from the first delivery will have hatched and will be busy hunting for moth eggs. By shipping a new batch of moth wasps to your door every fortnight, we guarantee the best results and the highest quality of beneficial insects.
This depends on the type and severity of the infestation. Generally speaking, an infestation is only considered to be controlled once the last surviving moths have laid their eggs. Once these are then parasitised by the parasitic wasps, there will be no new generation of moths. When it comes to a pantry moth infestation, it will take about 8 weeks to be moth-free again. This corresponds to approximately 2 weeks after the fourth and final delivery, provided you have used the beneficial insects correctly and continuously.
Yes, our mini-wasps are safe for pets!
After successfully combatting a pantry moth infestation, there will be no more moth eggs present, meaning the parasitic wasps can no longer rely on these as a source of food. This means that once the little helpers have completed their mission, they die and, due to their minute size, literally turn to dust. The ichneumon wasps have no interest in your food either. Once you are done using parasitic wasps, wipe down your cupboards thoroughly with a damp cloth. After this, there will be no traces left of either the parasitic wasps or the moth infestation.
The following foods are often infested by pantry moths:
Baking ingredients (especially those that have been open for a while)
Nuts (including chocolate containing nuts)
Bird or pet food
Dried bouquets
Unfortunately, food that has been infested by moths must be disposed of. This is especially true for the foods listed above.
100%
would recommend this product
Total 5 star reviews: 3
Total 4 star reviews: 0
Total 3 star reviews: 0
Total 2 star reviews: 0
Total 1 star reviews: 0
Amazing! This actually works.

I never usually leave reviews but this product totally deserves a 10 star review if it were possible!!

I was really sceptical, but also desperate after having a really bad infestation of pantry moths in the kitchen which I'd tried everything possible to get rid of. I totally thought this was going to be a scam, but decided it's worth the gamble for £40! They arrived, roughly every 3-4 weeks, AND most importantly THEY WORKED! I actually didn't see another moth after using the first delivery, but have carried on with the full 'course' to be sure they're all gone. At £40 it's cheap when I consider how much money I've wasted buying glass jars for storing everything, loads of moth traps every week for months, white vinegar etc for cleaning, not the mention the amount of dry food I've had to throw away! I spent hours looking for advice and then cleaning every nook and cranny of every cupboard but still they came! This is a total bargain and I wish I'd read about them months ago!

Seems to have worked

Easy to use, not cheap but worth the cost.

Works really well!

I've tried to fight these moths for weeks with conventional methods - nothing worked, they multiplied again and again after each short decline. When I heard about the wasps I was skeptical at first. But it actually worked great! Finally we got rid of the plague! You don't notice them at all, or see them. We have a very large pantry and so calculated generously with the amount of "cards". But the investment was worth it - definitely recommended!
Reviews Loaded
Reviews Added