bestseller
bestseller
bestseller
bestseller
{ let productFormContainer = $el.getBoundingClientRect().top + $el.clientHeight if(productFormContainer < 0) { $refs.stickyContainer.classList.add('active'); } else { $refs.stickyContainer.classList.remove('active') } })()">
Lawn Repair Mix, 1.5kg, 10m2 coverage
Effective & sustainable

Environmentally-friendly packaging
Free shipping over £39

Built with love
Frequently bought together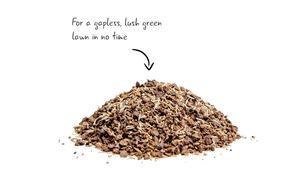 What is our Plantura Lawn Repair Mix made of?
Our grass repair seed is the perfect mixture for fixing your patchy grass. In addition to premium Lolium perenne seeds it contains a dose of our lawn fertiliser with a long-lasting effect and algal lime as well as some water-retaining growing medium. With this combination, you will have a patchless, lush green lawn in no time. Our Lawn Repair Mix is made of 100% natural ingredients and is child and pet friendly.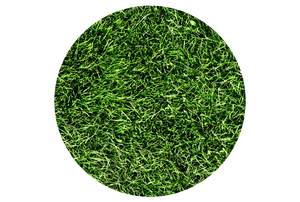 How does our grass seed mixture fix patches in the lawn so quickly?
If you want to prevent weeds and moss from spreading into the patches in your lawn, you need to act fast. Plantura Lawn Repair Mix is perfect for repairing your patchy grass: our premium lawn seeds sprout particularly fast. With the help of the added fertiliser and the growing medium which ensures excellent germination rates, you will have a dense and lush green lawn in no time.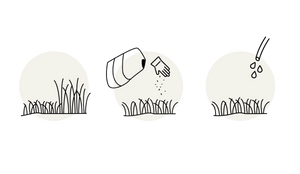 How do I sow the grass patch repair mix?
Lightly rake the soil to prepare the patchy areas and remove any weeds or stones. Evenly apply the grass repair seeds to the patches and to the surrounding area, using about 150g/m2. Simply apply the seeds by hand and gently press the repair mixture into the ground so that they are not washed or blown away. After applying the seed mix, it is important to water your lawn thoroughly every day for about 4 weeks.
Why Plantura
We are a growing company based in Munich committed to bringing you effective and sustainable products. We stand for:
Customer centricity

High-quality products

Transparent sustainability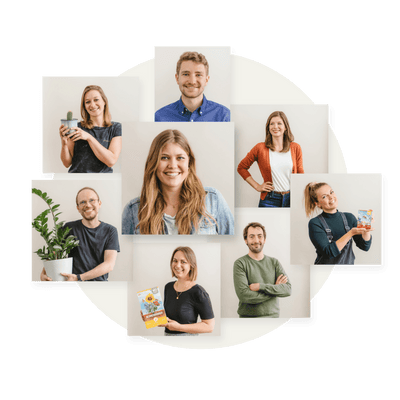 Frequently asked questions
Compared to seed mixtures for new lawns, our Lawn Repair Mix has a clear advantage: it closes bare patches rapidly. Because of the fast-germinating lawn seeds, the added lawn fertiliser as well as the water-retaining growing medium, you can achieve an evenly covered lawn in much less time. Conventional grass seeds may not be able to compete against weeds and moss, which tend to spread quickly in lawn patches.
Plantura Lawn Repair Mix is intended for individual bare spots in the lawn caused by planters, football matches, bonfires, etc. If a large part of your lawn is bare, you should instead consider laying an entirely new lawn.
Yes, our patch repair seed is made of 100% natural ingredients, so it is pet-friendly. Nevertheless, it is important to store lawn seeds out of reach of your pets.
100%
would recommend this product
Total 5 star reviews: 4
Total 4 star reviews: 1
Total 3 star reviews: 0
Total 2 star reviews: 0
Total 1 star reviews: 0
Lawn repair

Immediately used. Now await results

Lawn Repair Seed etc

The seed has started to grow but I need to give it a few more days to see how thick it will grow.

I am comparing it with some Patch Magic which I used 7 days earlier which is growing well.

Doesn't get better than this

Lawn looks awesome I'm impressed. Also had sent some questions about the delivery and the Plantura team was really lovely and helpful

Great-looking lawn

Lawn looks amazing, and product easy to use. Would recommend
Reviews Loaded
Reviews Added